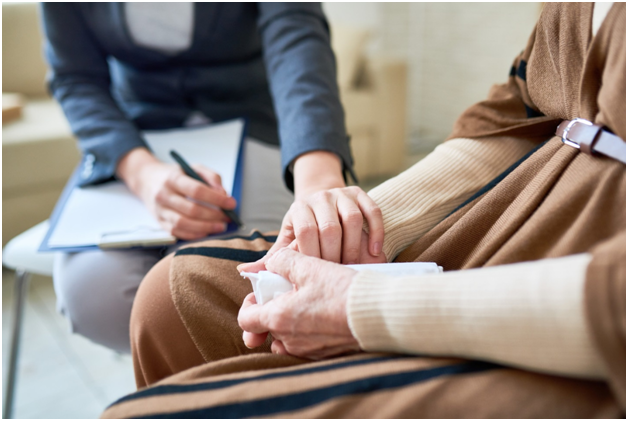 There is an ongoing debate about the effectiveness of group therapy vs individual therapy while so many questions arise in seeking the best method to seek help. Sadly, there haven't been findings in the literature that have been entirely clear thus far.
One of the questions you might have when you need help in understanding your history, fears, and insecurities is whether to have individual and/or group therapy.
This article focusing on the answer to this rather complex option of group therapy vs individual therapy will help you in your thinking.
Group Therapy Vs Individual Therapy
Group Therapy
Group therapy is generally acknowledged as a type of psychotherapy where individuals in a group are benefited emotionally from supporting one another in shared experiences.
The group of usually 6 to 15 members is often led by one or more therapists. They meet for between one and two hours each week targeting a specific problem such as depression, obesity, panic disorder, social anxiety, chronic pain, or substance abuse.
Other groups focus more generally on improving social skills, helping people deal with a range of issues such as anger, shyness, loneliness, and low self-esteem.
Benefits of Group Therapy
Joining a group can be intimidating at first for most people, but here are many reasons why group therapy can be such a powerful, effective, and productive experience:
The universal recognition of shared experiences and feelings can reduce your sense of isolation, validate your experience, and raise your self-esteem.
Realizing that we all have blind spots in what we know about ourselves can help develop a habitual pattern in how we behave, feel, and respond. This can be very powerful in making changes in your life.
Lift self-esteem, develop better-coping styles, and interpersonal skills by having the experience of being able to give something to another person.
Be inspired and encouraged by another member who has overcome the problem you are currently struggling to overcome.
Being able to learn from each other can be useful for what you are dealing with in your everyday life.
Develop socializing skills by taking risks when exploring and extending your repertoire of interpersonal behavior and social skills.
Obtain relief from emotional distress like chronic feelings of shame and guilt through the free and uninhibited expression of emotion.
A greater level of self-awareness through being in the process of interacting with others who give feedback on your behavior and impact on others.
Self-understanding with interpersonal learning in achieving greater levels of insight into the cause of your problems and the unconscious motivations that underlie your behavior.
When group therapy is not appropriate
According to American Addiction Centers, "group therapy may be inappropriate for certain types of individuals such as individuals who are extremely antisocial, extremely shy, impulsive, passive-aggressive, psychotic, etc."
Individual Therapy
When you feel more comfortable in a one-to-one conversation or relationship with your therapist, you can choose individual therapy. The entire therapy will typically take one whole hour.
Remember that your relationship with your therapist is of key significance in the success of your therapy, hence, be careful in identifying the right therapist for you to see. Find someone who fits with you, and works with you in a way that supports you as an individual, offering you the right amount of support and the right amount of challenge.
There are several advantages of individual therapy which include:
Maintained confidentiality
One-on-one attention
Thorough understanding of your specific problem
Individualized approach
Much more intense and comprehensive level of analysis
The tailored pace of therapy
The strong therapeutic alliance between you and your therapist
Development of self-awareness
Can arrange a time for therapy sessions conducive to your schedule
Therapy sessions can be arranged quickly
Development of communication skills, if needed
Cost of Individual Therapy
The average cost of individual therapy is $60 to $120 for an average of a 45 to 60-minute session. With health insurance coverage, rates average $20 to $50 per session.
Additional options such as online therapy cost $40 to $70 per week with a membership plan and typically offer 24-hour support.
The cost depends on the type of therapist and whether you are seeking local or online therapy. The cost of the treatment will also depend on the accreditation of the mental health professional, your insurance provider, and the methods used in your therapy sessions.
Exploring Your Options
Group therapy and individual therapy are both highly supportive of each other, you can have either of both or both at the same time. Although the cost can be a consideration, it is achievable to do both therapies. Explore your options and discuss with your therapist what will be best for you.